CAN YOU RELATE?

Worried breastfeeding won't work for you?

Concerned you won't make enough milk for your baby?
Nervous it'll hurt and you'll struggle to latch?
Fearful after hearing horror stories from friends?
Nodding your head "YES"?
You are SO in the right spot.
Breastfeeding does NOT have to be filled with anxiety and unknown.
---
WELCOME TO...
THE ULTIMATE BREASTFEEDING CLASS!

A simple step-by-step program that covers everything you need to know in 13 easy-to-watch lessons.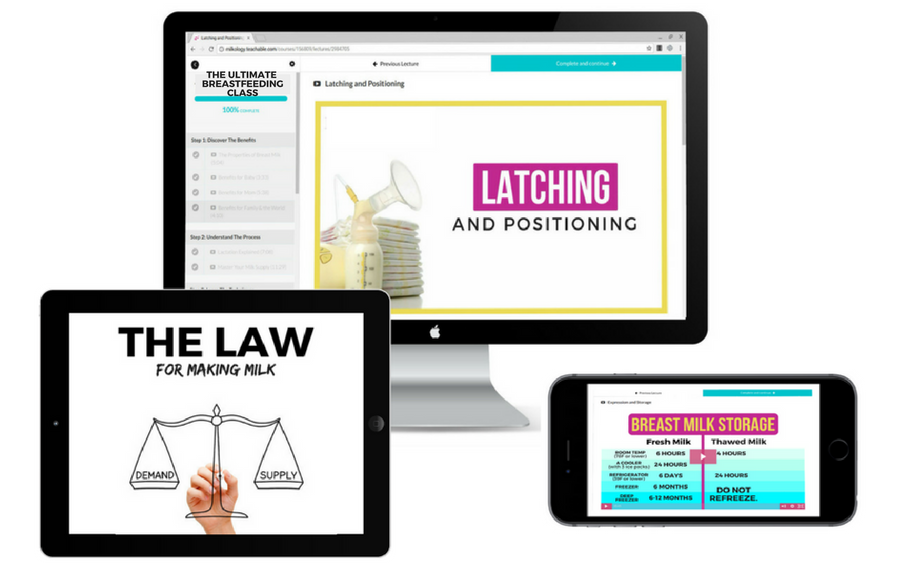 The class will have you breastfeeding your baby with complete confidence and empower you to successfully reach your lactation goals.
The best part?
You don't even have to get out of your PJs!
(go at your own pace and learn in the comfort of your own home)