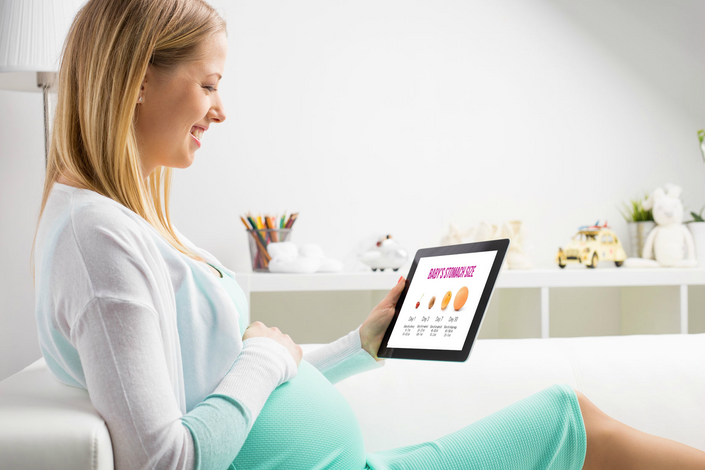 The Ultimate Breastfeeding Class
Breastfeed Like a PRO in 90 Minutes... Guaranteed!
A simple step-by-step program that covers everything you need to know in 13 easy-to-watch lessons
CAN YOU RELATE?
Worried breastfeeding won't work for you?

Concerned you won't make enough milk for your baby?
Nervous it'll hurt and you'll struggle to latch?
Fearful after hearing horror stories from friends?
Nodding your head "yes?"
(you are so in the right spot)
We have GOOD NEWS... breastfeeding is never going to feel scary or overwhelming AGAIN! 🥳

Welcome to:
THE ULTIMATE BREASTFEEDING CLASS!
The online course to help you feel ready to breastfeed your baby so you can have an easygoing and ENJOYABLE breastfeeding experience.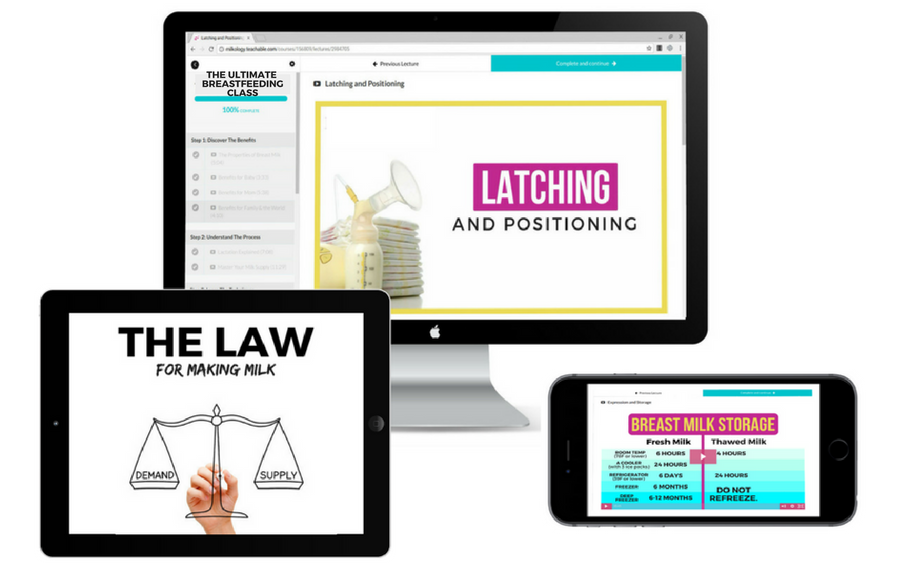 This class is PERFECT
for you if:
You're pregnant with your first

You're struggling through challenges

Breastfeeding didn't go well last round

You simply want

a

refresher
The best part?
You don't even have to get out of your PJs!
(go at your own pace and learn in the comfort of your own home)
JUST IMAGINE IF YOU COULD...
✓ Feel completely at ease breastfeeding, because you know how to dodge the most common hurdles

✓ Be able to breastfeed as long as you wish, instead of having to stop before you're ready

✓ Easily handle any problems that arise, so you can spend more time enjoying your baby
✓ Bask in a sense of pride that comes with having a beautiful breastfeeding relationship with your baby

✓ Be the pal who can answer all your mom friends' Q's about breastfeeding because you're so informed
The most beneficial thing I've purchased for my baby!
"There's a lot of info out there & it gets overwhelming but this class broke down everything so well! I'm 10 months into breastfeeding. My goal is to make it to one year and I know I will because of this class."
-JoAnn A.
First time mom and this was just what I needed!
"So much valuable info that helped me and my 1-week old boy get better at breastfeeding."
-Ashley A.
I wish this course was around when I had my first two kids!
⭐⭐⭐⭐⭐

"It was so easy to follow! Everything from the layout, to the length of each video, to the music and visuals, even down to the narrator's voice were absolutely engaging and kept me wanting more!"
-Tiffany M.
HERE ARE A FEW THINGS YOU'LL LEARN WHEN YOU ENROLL:
★

The biggest mistake women make that can sabotage breastfeeding
★

The most effective breastfeeding position to get a deep latch
★

2 simple ways to ensure your baby is getting enough milk
★

A powerful strategy to make more milk whenever you need to
★

7 places to seek out and find your super support tribe
Skip the overwhelm trying to "figure it out" as you go. You'll boost your confidence, feel super prepared, and think to yourself,
I TOTALLY GOT THIS!
Here's everything you get in The Ultimate Breastfeeding Class!
13 VIDEOS
(stream on demand and across all devices)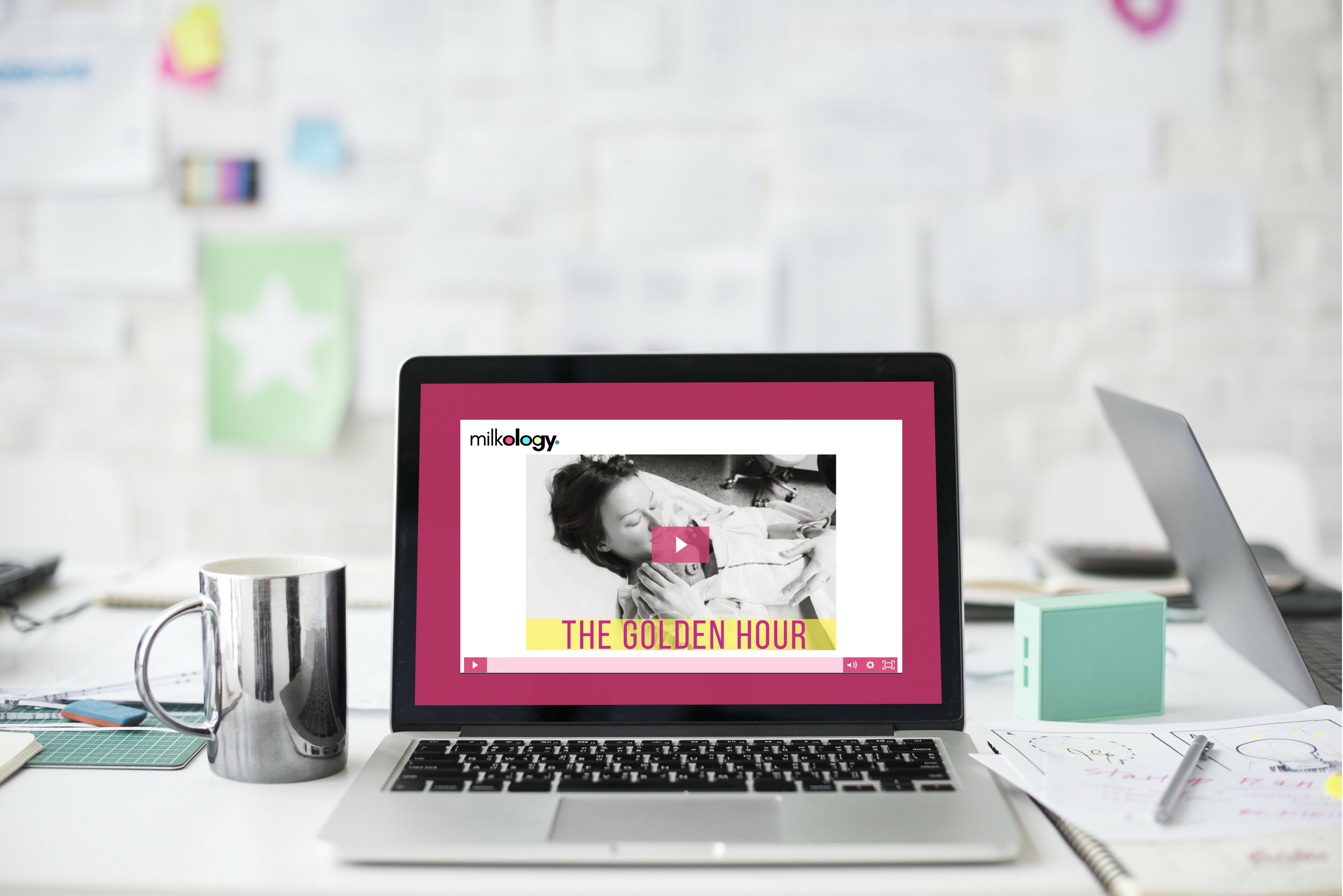 BONUS #1
THE ULTIMATE TROUBLESHOOTING GUIDE
Explanations and resolutions to the most common issues you might come across so you feel equipped to handle any breastfeeding challenge like a champ.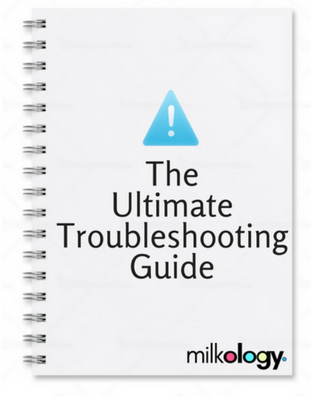 BONUS #2
ULTIMATE CLASS NOTES
An outline of everything in the videos so you don't have to take notes yourself. Perfect to print out and keep for quick reference by your bedside.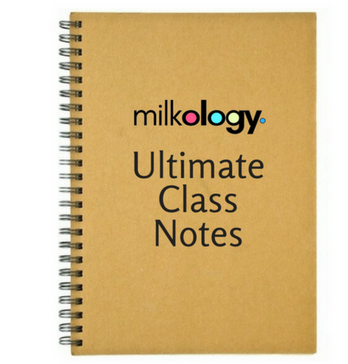 BONUS #3
THE LITTLE BLACK BOOK OF BREASTFEEDING SECRETS (eBook)
Over 50 insider tips and tricks to make breastfeeding easier. You'll feel like a lactation consultant is dishin' all her best breastfeeding secrets to you.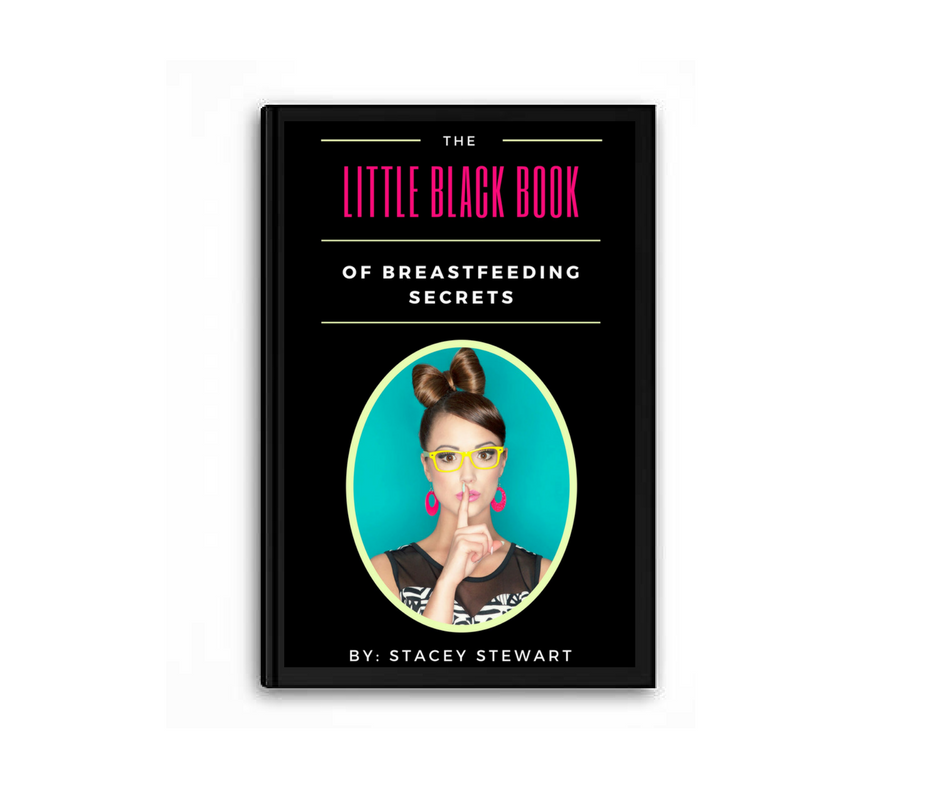 Course Curriculum
Step 1: Discover The Benefits
Available in days
days after you enroll
Step 2: Understand The Process
Available in days
days after you enroll
Step 3: Learn The Techniques
Available in days
days after you enroll
We're confident that if you go through The Ultimate Breastfeeding Class you will walk away transformed.
And we're happy to back that up with our 14-day money back guarantee!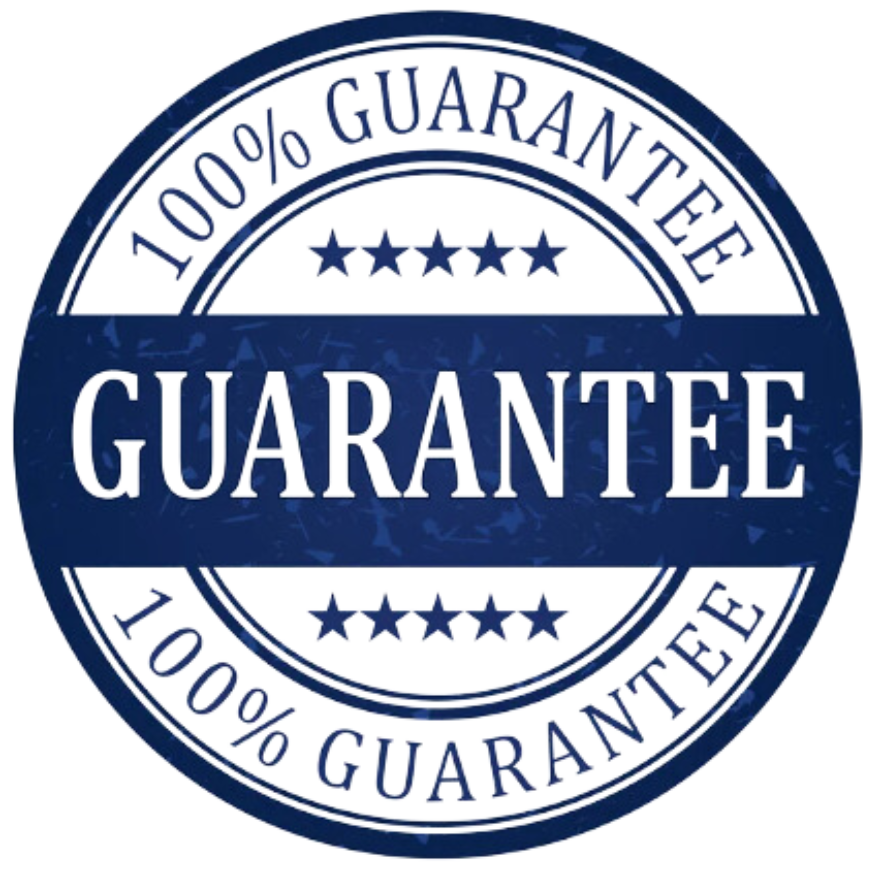 If you don't feel completel
y prepared after taking the class, we want you to return it and get your money back.
You have absolutely nothing to lose, and EVERYTHING to gain!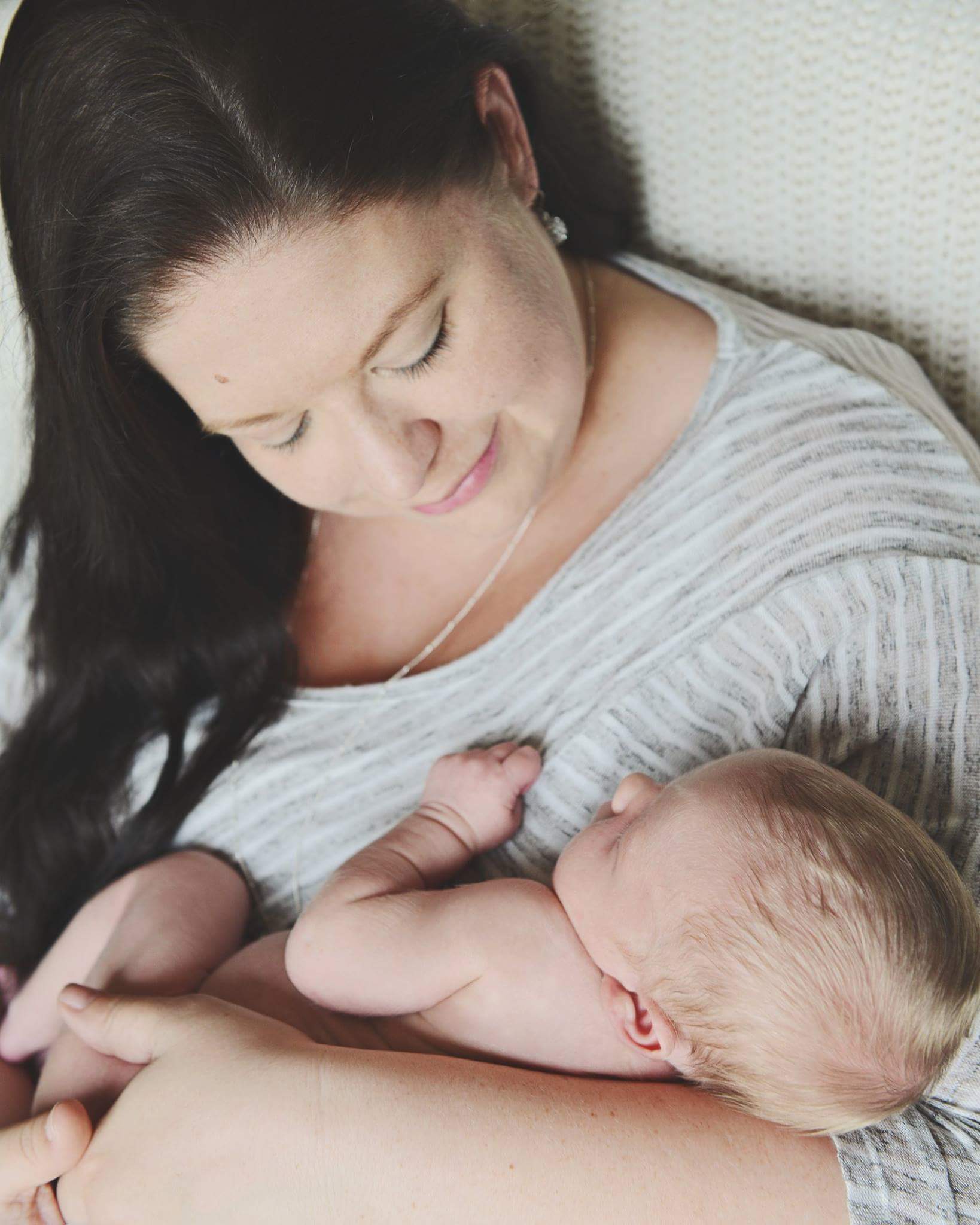 "This class is amazing! I'm currently nursing baby #3, but given the fact that my last baby was 14 years ago I definitely needed a refresher. I absolutely recommend this program for both first time and veteran moms."
- Laura N.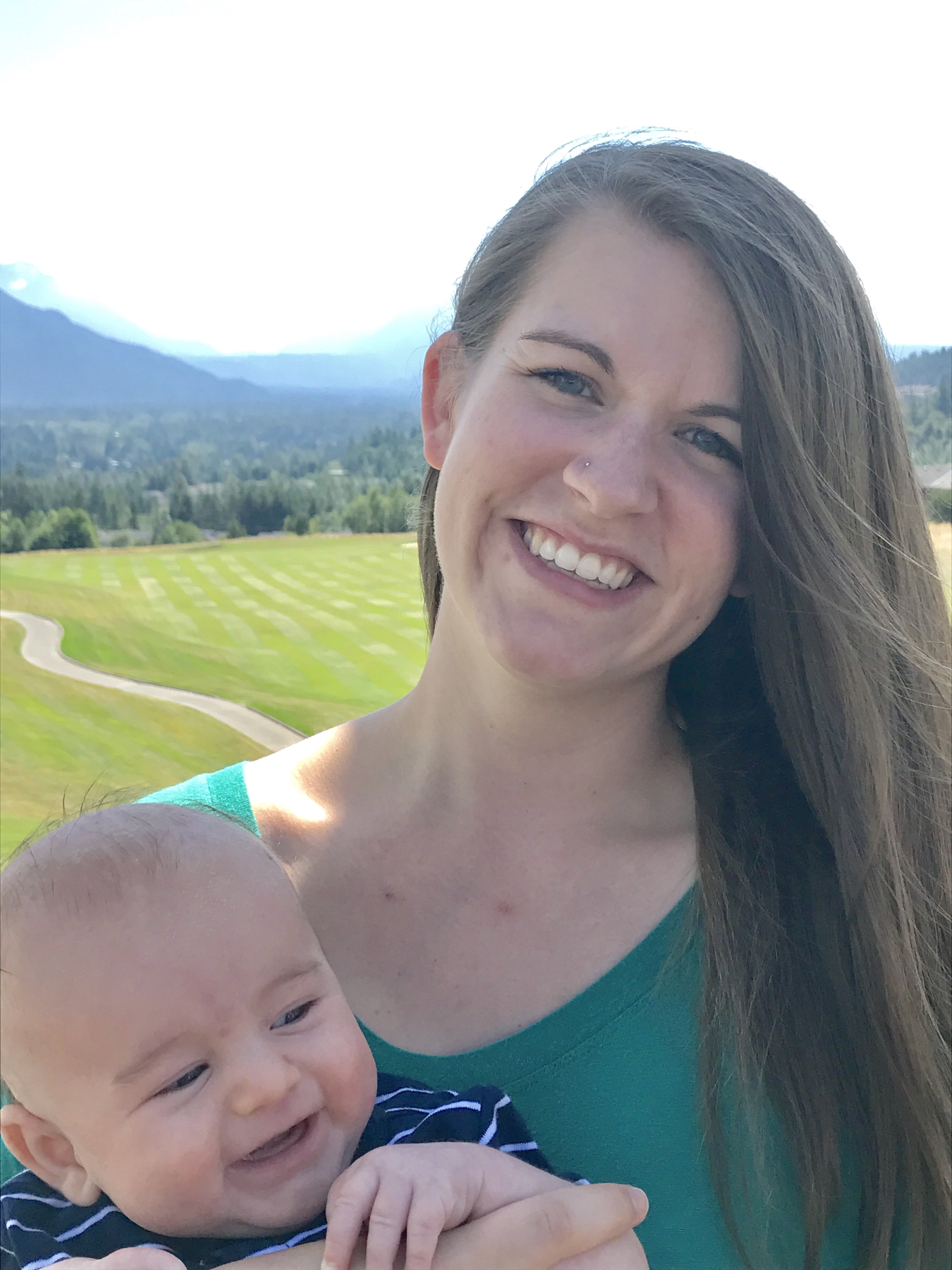 "Sooooo helpful. I feel way more confident to breastfeed and know how to help my little guy and I be successful!"
- Kat T.
Frequently Asked Questions
When does the course start and finish?
It's a completely self-paced online course - you decide when you start and when you finish.
How long does it take to go through the class?
About 90 minutes. A lot women binge watch in a single day! Save time researching on your own and trying to "piece together" a plan from scratch.
How long do I have access to the course?
How does LIFETIME access sound? This course never expires. You'll be able to login and view the content as often as you wish! (even if you have future children)
What if I am unhappy with the course?
We would never want you to be unhappy. If you're unsatisfied, contact us in the first 14 days after you purchase and we'll give you a full refund, no questions asked!
"Really great course! I watched with my husband and we learned a lot. Excited to get started once baby is here!"
-Jasmine L.
"Loved this class! I had previously taken a different course and was left with so many questions. The info is comprehensive, useful, and answers all questions I've ever had about breastfeeding. Definitely recommending to friends!"
-Cindy B.
"This class makes me feel that I not only can breastfeed, but I can also ENJOY breastfeeding! Thank you for all of the wonderful information!"
-Rachel M.
⭐⭐⭐⭐⭐
"Learned a ton, even as a healthcare provider!"
-Erin T.
"I wish I took this course with my first baby. I'm in tears because I could have saved myself a lot of heartbreak the first time. I have no more questions now. Thank you!!"
-Kelly A.
Discover what it feels like to turn your breastfeeding worries into complete CONFIDENCE.
You deserve a wonderful and rewarding breastfeeding experience with your baby.

KNOWLEDGE IS POWER
Sit back, enjoy and start learning today!